Kid Flash
Edit
This page is not about only about Bart Allen. Its a page on who has been Kid Flash. So its also about Wally West.
Bart Allen
- Once known as Impluse he took up the mantle after he got shot in his left knee. He was also known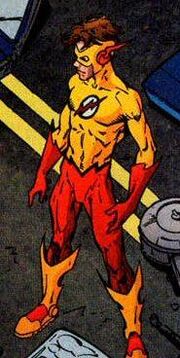 as The Flash for a short period.
Wally West- First person to be known as Kid Flash.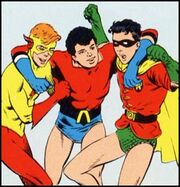 &nbsp